KDGold is a soap that has been proven to be 100% effective even on cases where lice infection persisted up to 4 years!
Yes, it seems improbable that a SOAP would kill head lice.  But it does!  It "melts" the exoskeleton of the insect.  There is no way that the insects can evolve to be immune to the treatment, as they have to the horrible chemical insecticide products currently used to combat head lice.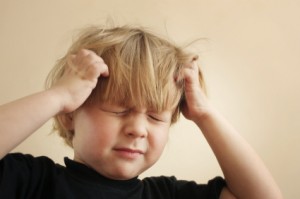 Head Lice – a major epidemic
It's time for school!  Will your child contract head lice?   It's time for summer camp!  Oh, no, head lice danger again!
If you have children, plan ahead!  Don't wait until you are confronted with a lice infestation.
Already experiencing a lice infestation?
You are looking for an alternative to the mostly toxic and dangerous head lice treatments in your drug store.  You are looking for answers. You need something immediate and effective with good instructions on how to get the lice out of your house, too.
Information about head lice
We've filled our site with everything you need to know about
What's on our site:
Head Lice Hotline: 1-888-759-7256